I'm In The Powder Room today over-sharing, like I do…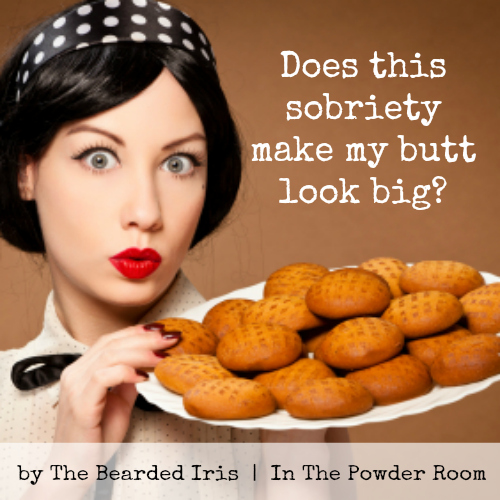 And dammit, people are making me cry with their kind words of encouragement.
I've been sitting on this post for weeks. My real one-year-anniversary was February 22nd… that was the first day of Lent last year when I gave up the hooch. But I haven't wanted to make a big deal out of it because I am still so damn in denial, I should just dress like Cleopatra and have the kids fan me while feeding me grapes. (Not a bad idea, regardless.)
Anyhooo… I was inspired to finally write about this milestone because I've never made it a whole year before (this is my third try) and I watched the movie Flight the other day. My brother recommended it and I thought it was going to be an action/adventure about a plane crash. (Duh.) I had no idea it was really about the main character's battle with addiction. So needless to say, it was difficult to watch. Great movie, but day-yam, those scenes where Denzel battles his demons and loses were absolutely gut wrenching for me. And then the ending… oh Lawd. That's all I'm going to say in case you haven't seen it.
The take away for me though was that with courage comes peace. And maybe I need to show more courage to get to the next stage of healing.
I wish I could feel more proud of myself because it's been a loooooong year and there were so many times that I could have faltered, but didn't. Maybe that will come with more time and practice.
I hope so.
-Leslie