I've been told there's a big football game on this weekend. Frankly, I couldn't care less. If my Steelers aren't playing, I'd just as soon curl up with Jamie Fraser, I mean, a good book.
But that means my husband will be going to his parents' house for a Super Bowl Party, and hopefully taking all three of our kids with him so I can stay home alone and figure out why all my friends can't stop gushing over Downton Abbey.
Hey, as a mother of three, I don't get very much alone time. So Super Bowl Sunday is kind of a special day for me, and not just because it's the grande finale of my holiday eating season.
Yes, just because I won't be watching the big game doesn't mean I won't be eating like it.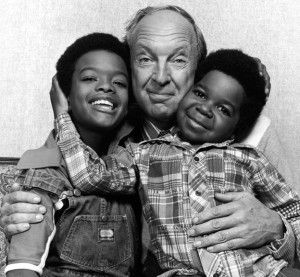 Jim (aka "The Gatekeeper") will undoubtedly make a huge batch of his famous hot wings, leaving me my own personal heaping tray of "the good ones." (I only eat the wingette, never the drummette, not to be confused with the Drummond, may he rest in peace.)
And celery dipped in chunky blue cheese dressing totally counts as a vegetable, y'all.
There will be another vegetable course of bacon wrapped cheesy jalapeño peppers.
And I will be making a big ol' vat of what I affectionately like to call my Come to Mama Sausage Dip.
I don't make this dish very often, or I'd have to install an AED in my kitchen, but it sure is delicious and easy to make. And it's a real crowd pleaser, let me tell you—especially with the men folk.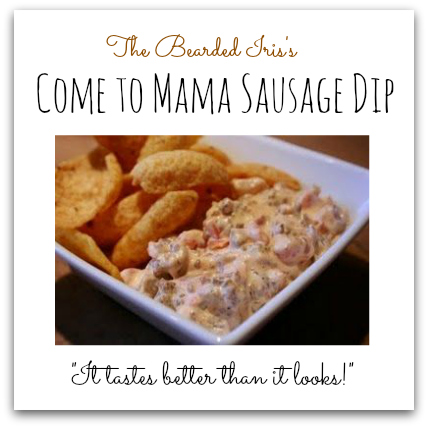 As an added bonus, this dip makes for an excellent bartering tool.
Ladies, we all know that the way to a man's heart is through his stomach. So if you want your man to be putty in your hands without having to do some bush hogging or soil your sheets, just shell out some of this dip and sit back while he moans and groans in sausage-infused ecstasy. That's right, give him a foodgasm and your every wish will be his command.
Need a day to yourself? Sausage dip.
Want him to take down the Christmas lights? Sausage dip.
New DSLR that costs more than your first car? Sorry. That's probably going to require a more literal sausage dip. Step away from your Amazon cart and go spruce up your downtown, Loretta.
But for the rest of you with less expensive taste…
Come to Mama Sausage Dip
Ingredients:
16 ounce roll of breakfast sausage* (don't get that puny 12 ounce thing…this is no time to settle for a little sausage)
2 bricks of cream cheese (8 oz. each)
10 ounce can of RO*TEL (Diced Tomatoes & Green Chilies; find it in the canned veggie aisle)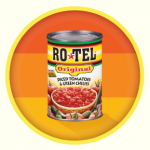 *If you like to spice things up a bit, and I suspect that you do, get either spicy sausage, OR spicy RO*TEL. Don't double down on the spice unless you want to spend a lot of quality time with Bernie Bunger over the next few days.
Now let's get cookin', good lookin'!
Brown up the sausage. I use a big cast iron skillet for this. Break up the big chunks of sausage with a wooden spoon while it cooks. Then drain the grease off and set the crumbled sausage on a layer or two of paper towel. If your crumbles aren't small enough, chop 'em up and set aside.
Then, heat the cream cheese on med-low until it gets all melty and slap yo' mama good. Personally, I'm a big fan of using every single pot and pan in my kitchen whenever I cook. But you could probably do this in the same big skillet you used to brown up your sausage if you are one of those more organized people who doesn't leave a swath of destruction every time you enter the kitchen.
Once the cream cheese is hot and melty, add the RO*TEL and crumbled sausage and heat through. Easy, peasy, muffin-top squeezie.
Please serve this dip with Frito's Scoops on the side. Don't get all fancy and try to shovel this slop with wafer-thin Carr's Water Crackers. This is a white trash, man pleasin', artery clogging bartering tool and should be paired accordingly. M'kay?
Don't worry, you can head back to the gym on Monday. Or do like I do and just camouflage that flesh belt with bold patterns and some cleavage peek-a-boo. Or perhaps a coon-skin cap. Nobody will ask you when your food baby is due if they think you're a hooker or a rifleman.
Enjoy your weekend, friends!