If you're me, the answer is most assuredly "yes."
I've managed to clock a new world record in making my child's teacher loathe me faster than ever before.
And I think I may have finally figured out why.*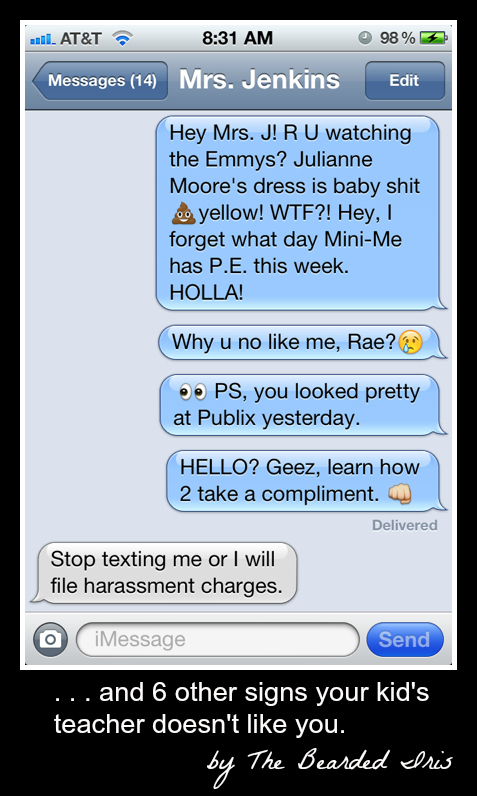 Join me In The Powder Room today to learn 6 other surefire ways to get on a teacher's bad side. Trust me. I'm a pro.
See you over there,
Leslie
*Y'all, for the love of God, that is not a real text. I used my iPhone and my husband's iPhone to make that shit up. You can breathe now.