Tonight, at 11:59 PM EDT, we will officially close the Craft Whores contest.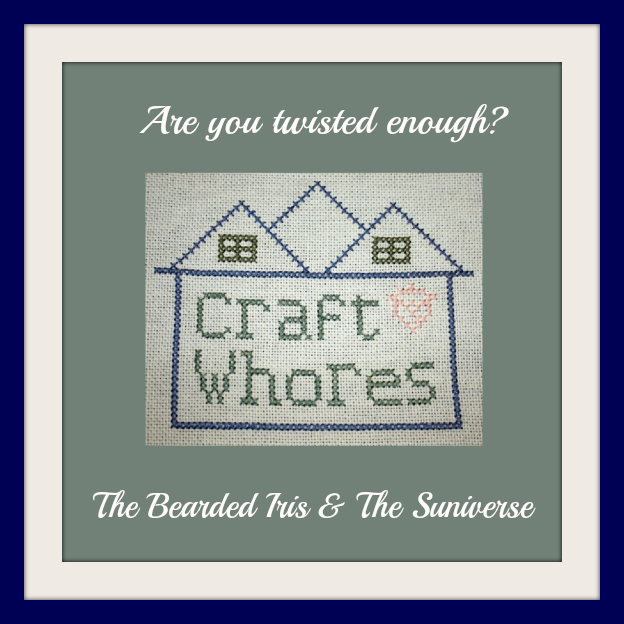 "Contest? What contest?" you say?
OMG. Seriously? Don't make me kick you in the baby maker, bitch.
This is only the single most incredible contest, like, EVER.
Fine. Here's the CliffsNotes version for you Johnny-Come-Latelies or people with really poor reading comprehension:
It all started the day I showed The Suniverse my boobies and then she said "Bitch Please, Suck It."

We wanted to find a way to share our mutual love of naughty crafts with our equally twisted good-humored readers, and thus, Craft Whores was born! You create a craft that is inappropriate, then you write a blog post about it and link it up for a chance to win our undying love and fabulous prizes!
I mean really. Cue the Louis Armstrong because is this a Wonderful World, or what?!
We now interrupt this broadcast with an urgent tomato boner: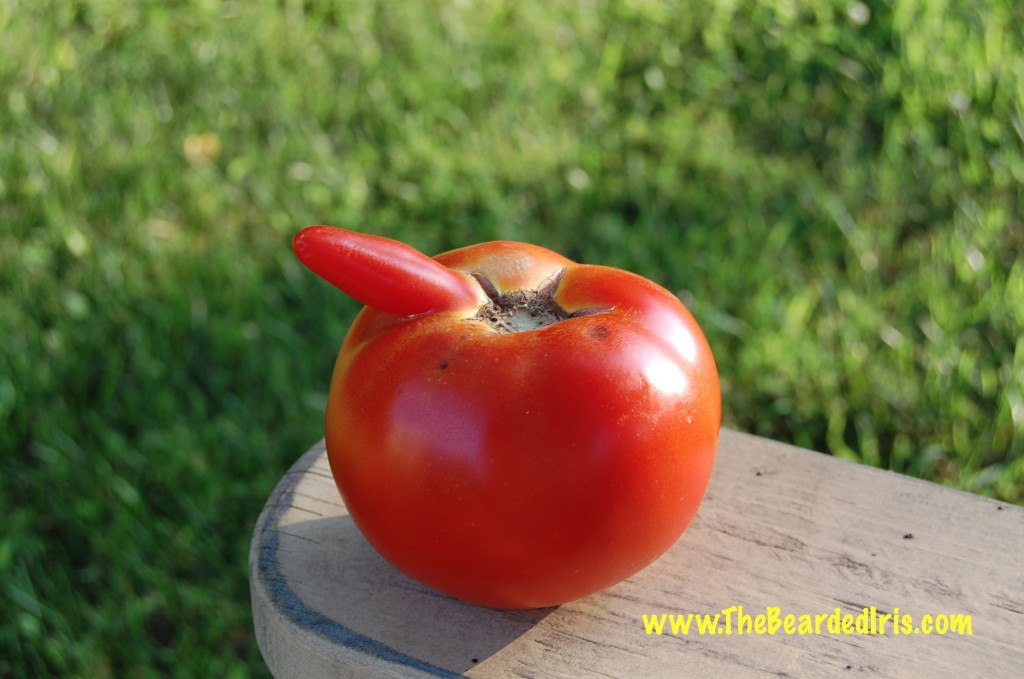 Hello, gorgeous! I just needed a photo to break up all this boring text. Found that tomato in my CSA last summer and it was too fabulous to not share. As you were.
Where was I? Oh yes, prizes!  So good, they're worth repeating:
You can see photos of the prizes here.
Did you know we have celebrity judges? We do. They rock. Read about them here.
But most importantly, it's not too late to get in on the fun! And based on the wide array on entries we have so far, the terms "craft" and "inappropriate" are clearly open for creative interpretation. Basically, you can't go wrong, but if you could, the more wrong the better. 
The criteria on which your craft will be judged are as follows:
Best in Ho (overall best)
Most Anatomically Correct
Most Original
Best Effort by an Apparently Non-Crafty Person
Honorable Mentions 
So quit yer lollygagging and link-up! Or at least go and snicker about all the other twisted  crafts that 22 other brave souls have already posted.
Here's where you go to link-up your inappropriate craft blog post and see the entries.
Special thanks once again to our wonderful corporate sponsors whose support, validation, and generous donations have made this venture even more fun for us all!
Craft Whores is proudly sponsored by: 

PS – Several of you have asked us for a fun Craft Whores badge you can put on your own blog. Great idea! We will have one badge for participants and another for winners. Coming soon!
Winners will be announced next Thursday, September 27th.
With peace, love, and porcelain poonannies,
-Leslie